Process Improvement.
Process Improvements interventions are recommended to be implemented when the actual processes require streamlining for clearer handoffs and completions with no compromise on quality.
Internal department processes as well as processes dealing with external suppliers and customers are analyzed for peak performance and doing what makes real business sense. Much time is lost in inefficient processes and sometimes processes that are not fully understood or where performers are not fully trained.
External and Outside influences are also evaluated to see if there are any direct or indirect impacts on any process.
Process Improvements Process
Process work flow analysis - review standards, processes, and procedures

Actual process performance - analyze and determine

Root cause analysis - process bottlenecks and inefficiencies

Process change design and implementation - for performance improvement

Process performance evaluated and measured - modified as required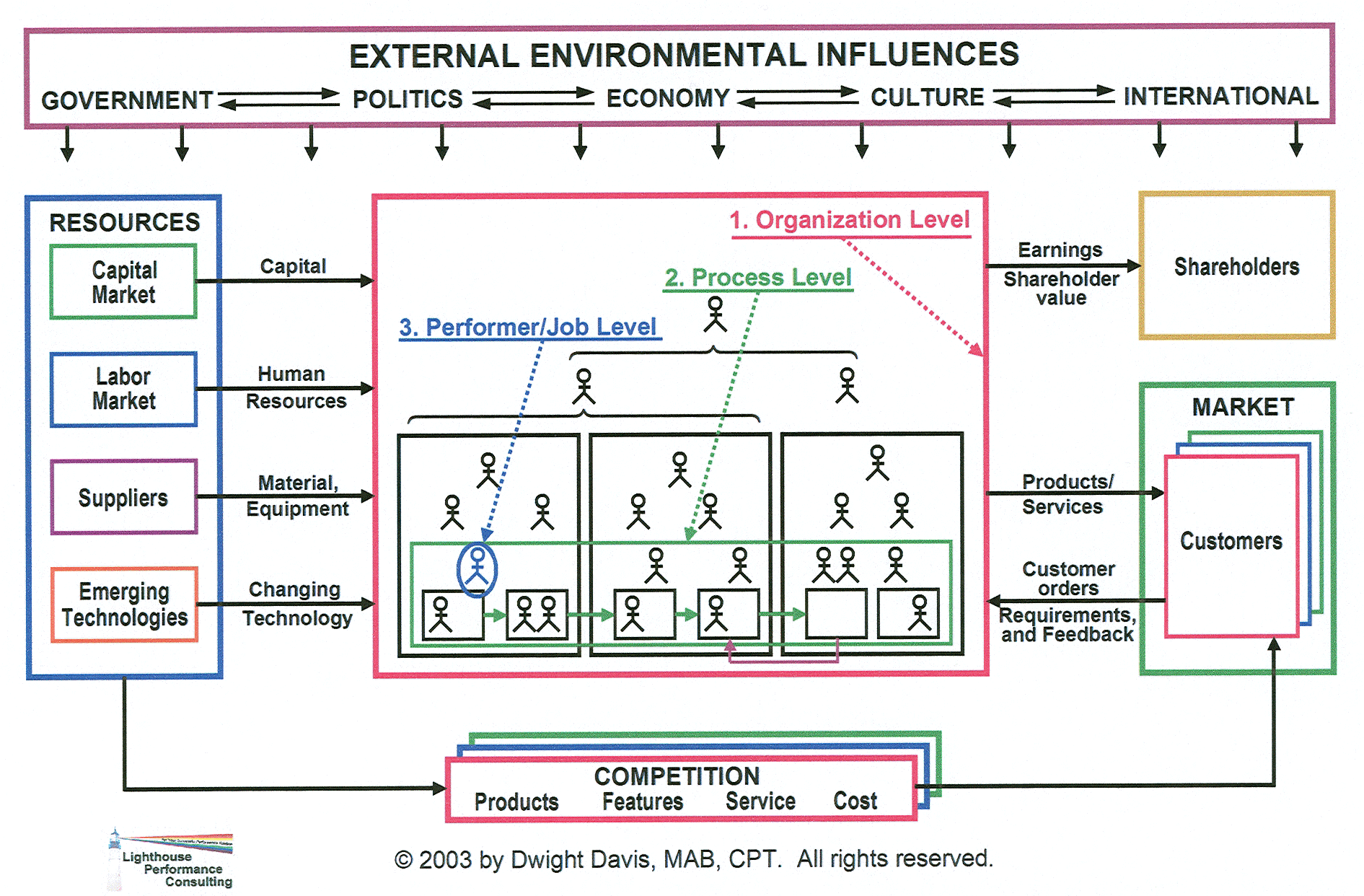 ---
(Click Blue Tabs on left for the details of each subject listed below)
Some information is posted in Adobe Acrobat .pdf files. A FREE download of Adobe Acrobat is available to read or print article files. Click on Adobe tab.

See Dwight Davis webpage for some information about him.
E-mail Dwight Davis at DDavis@lighthouseperformance.org or Snail Mail to
P. O. Box 461766 ∙ Garland, Texas 75046-1766 U.S.A.
---
---